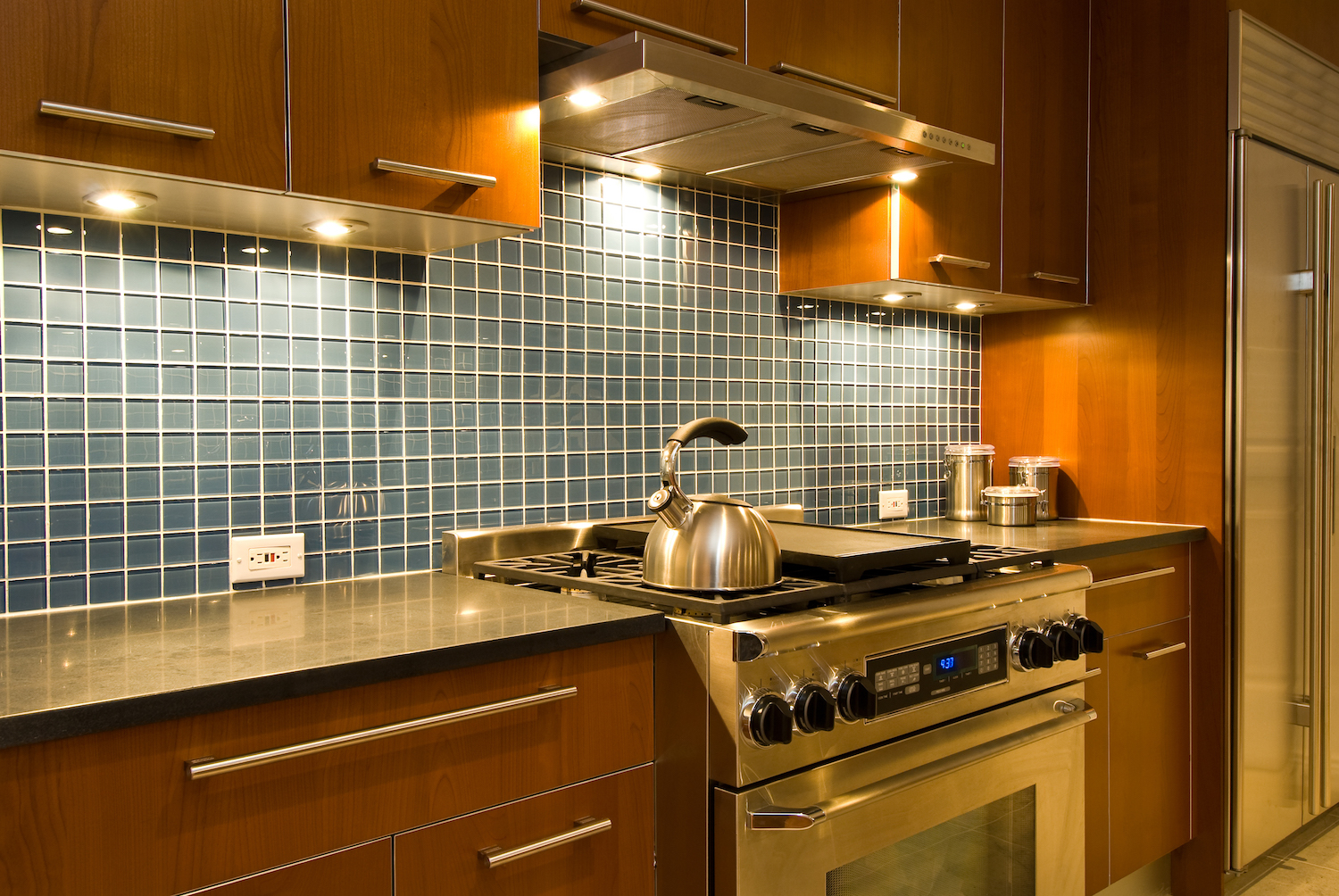 Choosing the Proper Kitchen Lighting
Kitchen lighting plays an integral part when redesigning your kitchen's layout and design. Working with your designer to choose the amount of kitchen lighting you will need in your space, as well as the type of light that would work with your design and style, will ensure you have a beautifully, well-lit kitchen.

 

Here are a few tips to get you started on choosing the proper kitchen lighting. 
Key Considerations for Proper Kitchen Lighting:
Determine the Amount of Light Needed: To evaluate exactly how much lighting your new kitchen will need, we use a simple calculation of Total Square Footage x 1.5 = Total Watts Needed.
Determine the Type of Lighting Needed: In order to properly light your kitchen, you need to have a combination of ambient (general), task and accent lighting. 
Here are some details about the different lighting options available for your kitchen:
General Lighting: General lighting, or ambient lighting, is what is going to provide the bulk of the wattage needed to properly light your kitchen.
The most common choice of general lighting is recessed lighting. When choosing recessed lighting, there are a few options to keep in mind:
Size of fixture:  6" is most common, but 5" looks a little more appealing.
Type: Incandescent, fluorescent or LED
Trim: Choose between a variety of trip options, such as baffle, reflector, adjustable, lensed, wall washed and decorative.
Task Lighting: Task lighting integrated throughout your kitchen will provide additional light where you may need it the most. The most popular style of task lighting is under-cabinet. Adjustable recessed light and track lighting are other options available for achieving task lighting in your kitchen.  While track lighting was certainly more common in the past, it is currently making a comeback because of the modern/industrial kitchen design trends.
Accent Lighting: Accent lighting adds style and design to your kitchen, while simultaneously highlighting a specific aspect of your space.  For example, adding lights over your kitchen island or sink is a great location for accent lighting. Other accent lighting considerations may be under-cabinet, in-cabinet, over-cabinet and toe kick lighting.
When it comes to kitchen lighting, it is wise to consult with someone experienced to help guide you through the process. A good lighting plan is essential to making your beautiful new kitchen come to life. We are here to guide you through this process of designing a kitchen lighting layout as well as choosing kitchen fixtures that fit your lifestyle.