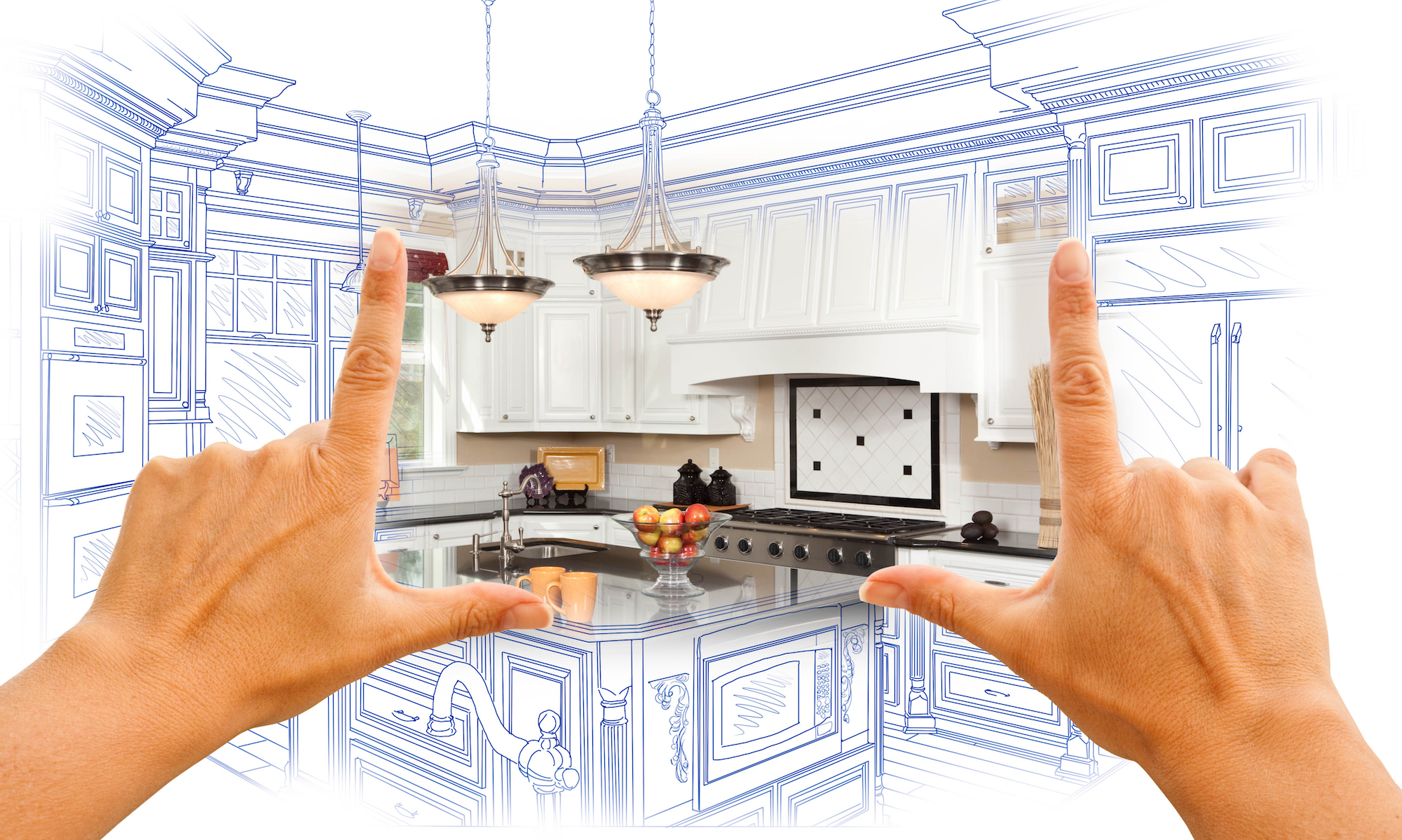 Kitchen Renovation Timeline and Guidelines
It is no secret that a full kitchen remodel is no simple project, so it is not unusual for a customer to be concerned about the actual length of their kitchen renovation timeline.

  

After all, it can be a little stressful not knowing how long you may not be able to use your kitchen or bathroom.
Here at Aston Black, we take the time to discuss the renovation timeline project with our customers before we begin any project so that we are completely transparent with what they can expect while we are creating their new kitchen space.
General guidelines for determining your kitchen renovation timeline: 
Before We Begin Working in Your Home: (Total Time: 1 to 2 months)
Your kitchen renovation timeline begins months before we start working in your home.  The initial step is a complimentary consultation with you and a Project Consultant who introduces you to Aston Black's services and products. Next, we schedule a personal consultation with one of our reputable designers to decide on your kitchen style, layout and materials.  The construction of your custom cabinets will then be taken into consideration when analyzing your renovation timeline.
Meeting with Your Personal Design Consultant
In order to get your remodeling project off the ground, you will meet with a Design Consultant. During these discussions, you will select your kitchen layout and choose the materials that will be used to complete your new kitchen design. After you analyzed your design options and confirmed your selections, your project is passed on to a Project Manager to get your kitchen remodeling project started.  This entire process normally takes about 2 to 4 weeks to complete.
In-Home Consultation with your Project Manager
When you are close to your final design and final contract, you will be introduced to your Project Manager. He/she will make an appointment for an in-home visit to confirm all of the initial measurements and discuss details that will help your project go smoothly.
Custom Cabinets Begin Production
After the in-home consultation has been completed, we are ready to get your custom cabinets into production.  We will send your design elements to our cabinet craftsmen, and they will begin to handcraft your cabinets to fit into your unique space.  The entire custom cabinet construction takes approximately 4 to 6 weeks. During this time, your Project Manager will begin to schedule all our tradesmen who will be working in your home during your renovation.
In-Home Remodeling Begins (Total Time: 5 to 7 Weeks)
Now that you have met with your design team and have finalized your design elements and style, our crew will schedule a time to get started on your kitchen remodeling project in your home.  Here is an outline of the in-home renovation timeline to help you have a better idea of what to expect during your kitchen remodeling project.
Demolition: 3 to 4 Days
Once your kitchen cabinets are nearing completion, we will begin to work in your home to prepare your kitchen for the remodel. This is the demolition step, and it can be a noisy and dusty process.  We will remove your old cabinets, countertops and flooring during this time, so prepare to have limited access to your kitchen during this process.
Electrical Layout: 1 to 2 Days
After we have taken out all of the old, it's time to start on installing the new.  We start with the electrical groundwork for your new lights, and maybe even for your new appliances. Perhaps you wanted to move the location of your stove or install under-cabinet lighting – we will work with our electrician to go over any changes or updates that need to take place. This will all take approximately one or two days to complete.
Flooring and Cabinet Installation:  1 to 2 Weeks
Your flooring installation will begin after the electrical groundwork is completed.  This typically takes about a week.  It is normally around this time that the custom cabinets are completed and delivered, and installing your cabinets will take about 3 to 5 days. You can finally start to see all of your beautiful kitchen design materials coming together!
Electrician Finalizes Details: 1 Day
After the cabinets are installed, the electrician will return to finish the electrical installations and add the finishing details for the receptacles.
Countertop Fabrication and Installation:  7 to 10 Days
The creation of your countertops begins with a template that will be designed after the cabinets are installed.  The fabrication of your countertops will take approximately one week to complete.  Then, the cabinet installers will return to your home and place your countertops, which takes about half a day.
Plumbing and Appliance Installation:  1 to 2 Days
Once your countertops have been installed, we will take a day or two to connect any plumbing and install your appliances.
Backsplash and Tile Work Complete: 2 to 3 Days
It is time to put together the finishing touches, including your backsplash and any tile you have chosen with your designer. It will take about a day or two to install the tiles, and then we will need  a day to complete the grout.
Painting:  2 to 3 Days
Nothing makes your kitchen look more complete than when the new paint colors are applied to your walls!  This step may take place before the cabinets are installed or as the very last step to the remodel.  Depending on the amount of space that needs to be painted, it only takes a couple of days to give your walls a fresh coat.
Now that the major pieces of the remodeling puzzle have been completed, we are ready to schedule our final inspections and client walk-through. These last steps of your renovation timeline give us a chance to polish and present you with your new kitchen.
Final Inspections: Couple of hours
After the kitchen is complete, we will schedule an electrical and plumbing inspection. Typically, the electrical inspection is performed by a third-party, whereas the plumbing inspection is performed by the county officials.
Clean Up: 1 Day
We strive to keep your kitchen space tidy, so we are constantly cleaning up as we go along.  After all, this is your home and we want to make sure you are experiences as little inconvenience as possible during the remodeling project. Once everything has been completed, we take a day to really polish your new kitchen and move the last of our items out of your home so that you are ready to enjoy your new kitchen!
Create a Punch List:  Couple of hours
After your kitchen is complete, we will take the time to do a final walk-through with our clients to check every nook and cranny.  We go through your kitchen with a fine-tooth comb, check for any needed touch-ups and make sure everything is perfectly aligned. 
Final Touch-ups and Detailing: 1 to 2 Days
After we have created the Punch List, we take a day or two to address and fix any areas that need attention. If anything needs touched up or realigned, we will take the time to perfect your new kitchen. After the details have been addressed, we will have a final walk-through with our clients and our final sign-off. 
You are now able to fully enjoy your brand new kitchen ~ custom designed to meet your needs and match your style.