Kitchen Remodeling Advice, Ideas, Resources, Tips and News.
A kitchen, bath or home remodeling project can be a daunting task, but the experts of Aston Black are here to help!  We are gathering our home renovation and remodeling knowledge to assist you in all areas of your kitchen redesign, bath remodel or other home project.  Browse through our kitchen remodeling advice to find design inspiration, discover how to get started on a project, and learn what to expect when undergoing a kitchen remodeling project. Please contact us if there is a topic you would like us to explore, or if you have further questions related to one of our posts.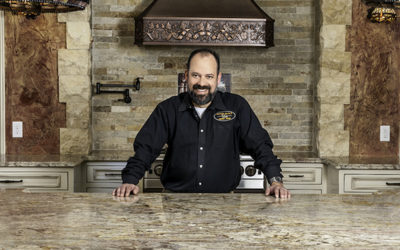 Meet Mark Black If you have been curious as to where the name "Aston Black" was derived, then it is time you met our company's founder, Mark A. Black. In this video, he shares how his company has grown in the past 12 years to be a full service home design and...
read more
"I can't say enough about the entire Aston Black team. After 3 months of planning and 3 of construction, we felt like they were family. They were clean, courteous, and always went the extra mile. And they always had time to answer questions or explain how something was done."
Susan P.  Broomall, PA