Kitchen Design
Our simplified Design Process will easily have your project underway in no time, while our modern Design Studio has all the amenities and tools to aid in your kitchen design selection.
The Aston Black 4-Step Design Process
Our Approach. Your Experience.
From the start, one of our professional consultants will visit your home to discuss your project, your budget and your vision.
We will talk about how you envision your new space, and share with you the full spectrum of design materials and capabilities we possess. We will also take measurements of the space, so we can start laying out your design and estimating your project's cost.
Once we have gathered the initial design elements, our consultants will work with the in-house design team and project managers to create your remodel's preliminary design and proposal.
Your consultant will return to your home to personally present potential design options and discuss the actual costs of the remodel. We will then take the time to sit down with you and discuss the next steps, so that you fully comprehend our design and installation process.
After you have made a commitment to work with the Aston Black team, we invite you to visit our Design Studio located in a historic farmhouse in the heart of Lancaster County.
You will meet your personal project team at Aston Black and view your custom design presentation, featuring three dimensional color renderings of your space displayed in high definition on a large screen. Next, you and your consultant will begin to pick out materials and products that fit your personality and your budget.
When you and your consultant have settled on your final design and materials, it's time to bring your vision to life!
Our remodelers, designers & project managers will work together to streamline the installation process to ensure it is done in a timely manner. We understand that our customers sacrifice time and personal space during a remodel, so Aston Black has developed a unique workflow process that helps us make your remodeling project stress-free and efficient.
The Aston Black Design Studio
Custom Facilities. Modern Technology. Expert Guidance.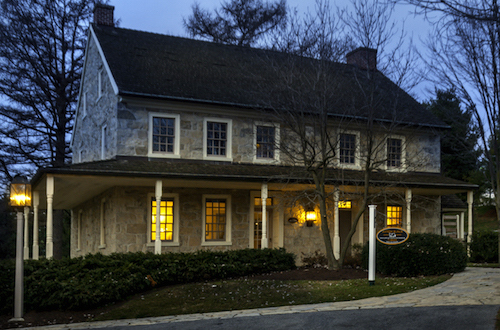 Elegant Facilities
A visit to Aston Black in the heart of Lancaster County provides the perfect environment to set the mood for your new design. Our custom Design Studio and offices reside in a beautiful historic farmhouse, containing all of the facilities needed to bring your project to life.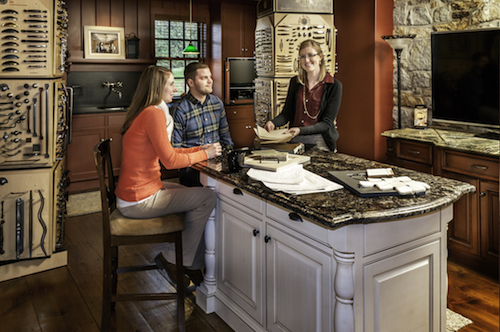 Expert Guidance
This unique space provides our customers the opportunity to sit down one-on-one with an expert designer to discuss the wide spectrum of design elements available for your custom remodel.   Our Designers provide all necessary architectural drawings, including plans detailing elevations, perspective and electrical outlines.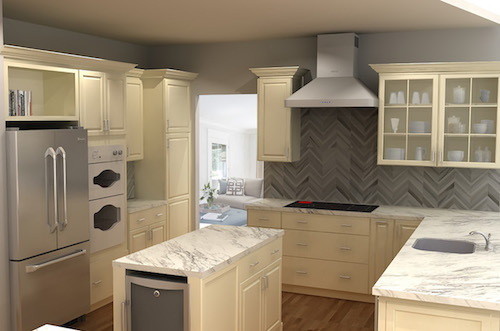 Modern Technology
Using our first-class design software, you will be able to virtually tour your future renovations. Our experienced Design Team will create a 3D color rendering of your installation.  The rendering is displayed on a large HD flatscreen television in our Design Studio so you may accurately picture your remodel.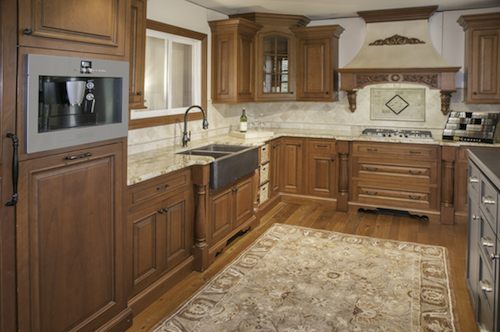 Custom Showroom
Our Custom Showroom provides the freedom to choose your own design elements for your project:
Cabinet Components
Styles & Finishes
Hardware
Countertops
Sinks & Faucets
Moldings
Flooring
Paint Colors
"Their measurements were precise and their installation was meticulous. A nice bonus was that their cleanup was immaculate. We were so happy with their work that they will be working on other home projects for us."
Sheryl D.  Lititz, PA